Hello,
Something always bothered me and now that we have a forum I'm taking the opportunity to ask all of you.
Is it normal that when I load an other snare than my main one (to do layering), I can't access to its mics ? Like, I'd like to mute the bottom mic or the rim one, but no. Sometimes I have 0 microphone that shows up, sometimes only the bottom one, for example, or the top… It seems random, I didn't find any way to do it manually.
Of course, I'm not talking about the ambience microphones but all that concern the direct source.
Here, you can see that I deployed all the "hidden" microphones but for the second snare, the Tama Tempesta, I don't have any microphone channels.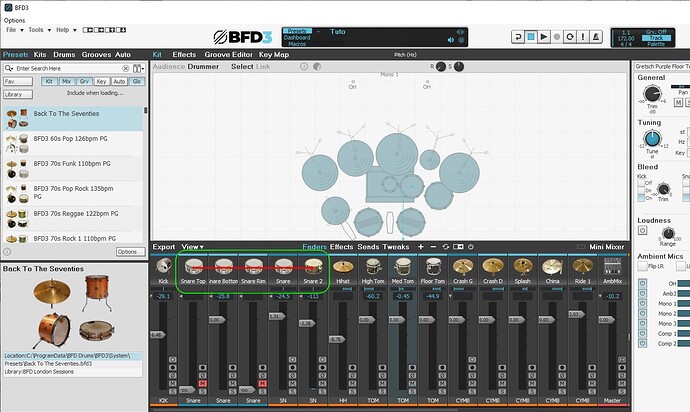 Here, one channel is displayed but I don't know why this one and only this one…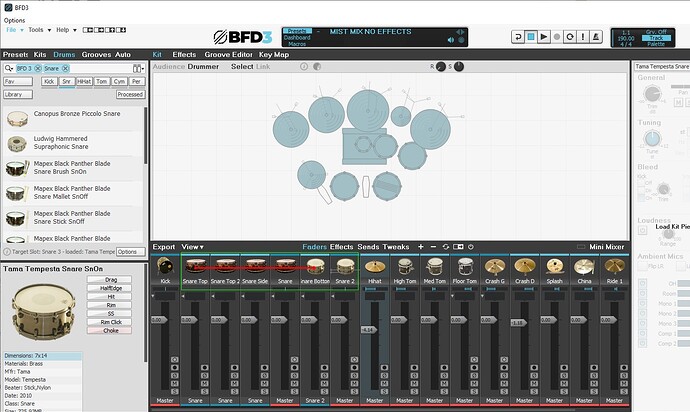 Can someone help me on this issue, please ? Thanks a lot !