I installed BFD License Manager version 3.0.6.22, started it, and downloaded BFD 3.4.4.29.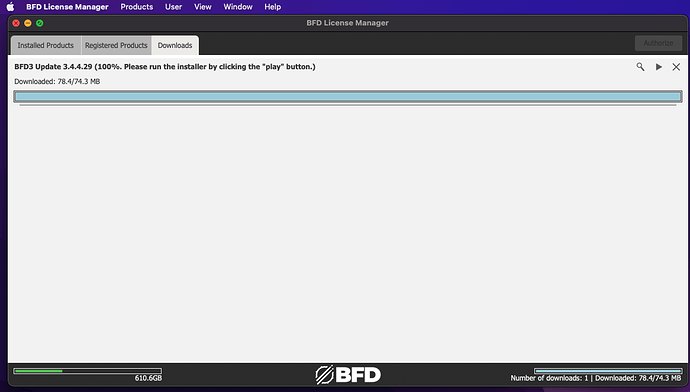 The file size should be 78.4MB, but it stops at 74.3MB, and even if I wait for a few minutes, it doesn't go any further.
It can't be helped, so if you press the play button and proceed to installation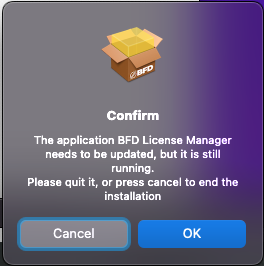 This dialog will appear, no matter how many times you press Jesus
If you do not proceed from this dialog and press no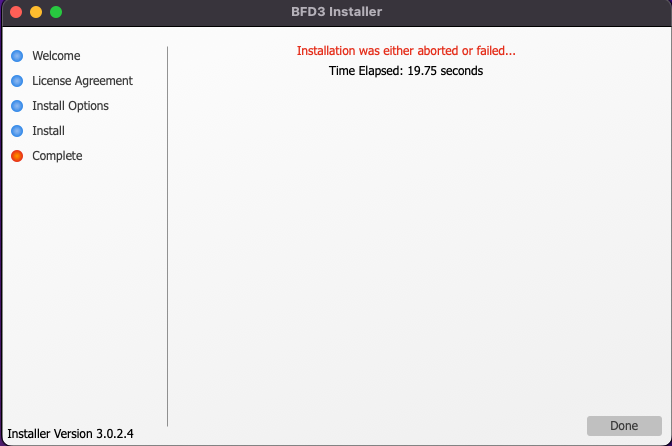 The final ending is always like this.
I don't know how many times this was repeated.
I will say goodbye to BFD forever.
It's really the worst.
The era of fxpansion was the best.