Hi. New user here from the recent sales of BFD3.
Noob question but I cannot seem to find the answer online.
I can load up BFD3 just fine in Logic and the Groove Editor works fine.
But I cannot make BFD3 respond to MIDI data playing in the DAW. Clicking anywhere on the Piano Roll or dragging MIDI data from the Groove Palette to the timeline will not produce any MIDI input to BFD3.
Thanks for helping out!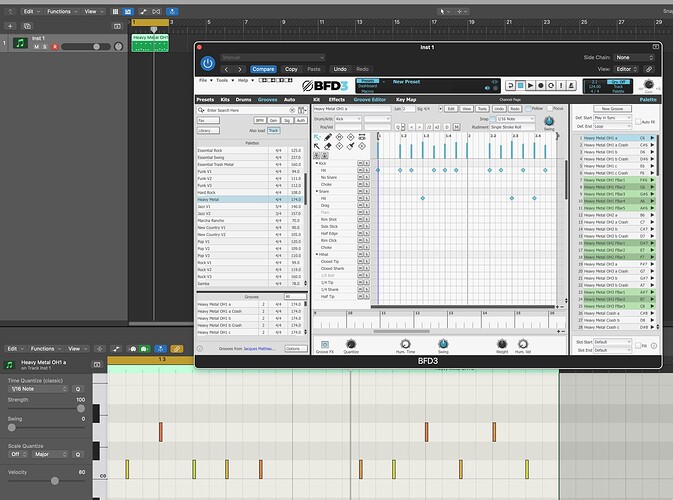 Running BFD3 in Rosetta mode on a Monterey 12.6 Mac Studio with M1 Max.
Edit:
Pressing the kit pieces in the Kits tab or the keyboard in the Key Map tab does produce a sound to my DAW. I think it is only MIDI data that BFD3 is not receiving from Logic.