I've tried this on a couple of kits (BFD3 60s Pop PG and BFD3 70s Rock 1 PG) with the same results. It might be all kits but life's too short.
Find or build a groove with hats and snare/kick.
Select a snare/kick event and try selecting various articulations. As expected, they all move the event to the correct lane.
Try the same with a hat. This time, from the third articulation on the list, it sets the articulation BELOW the one selected; the first two behave. This means it's impossible to select the third articulation (1/8 Bell here).
It just seems to be the hats.
But I've also noticed that when migrating and event between kit pieces, slots display articulations - labelled unknown or somesuch - that they don't have. Following on from above:
re-assign a Hat to, say, Crash 1 or Cymbal 1. It turns up in a lane marked 'unknown'. Now try setting the articulations; it's a bit unpredictable. For example, I couldn't select Choke but then I could.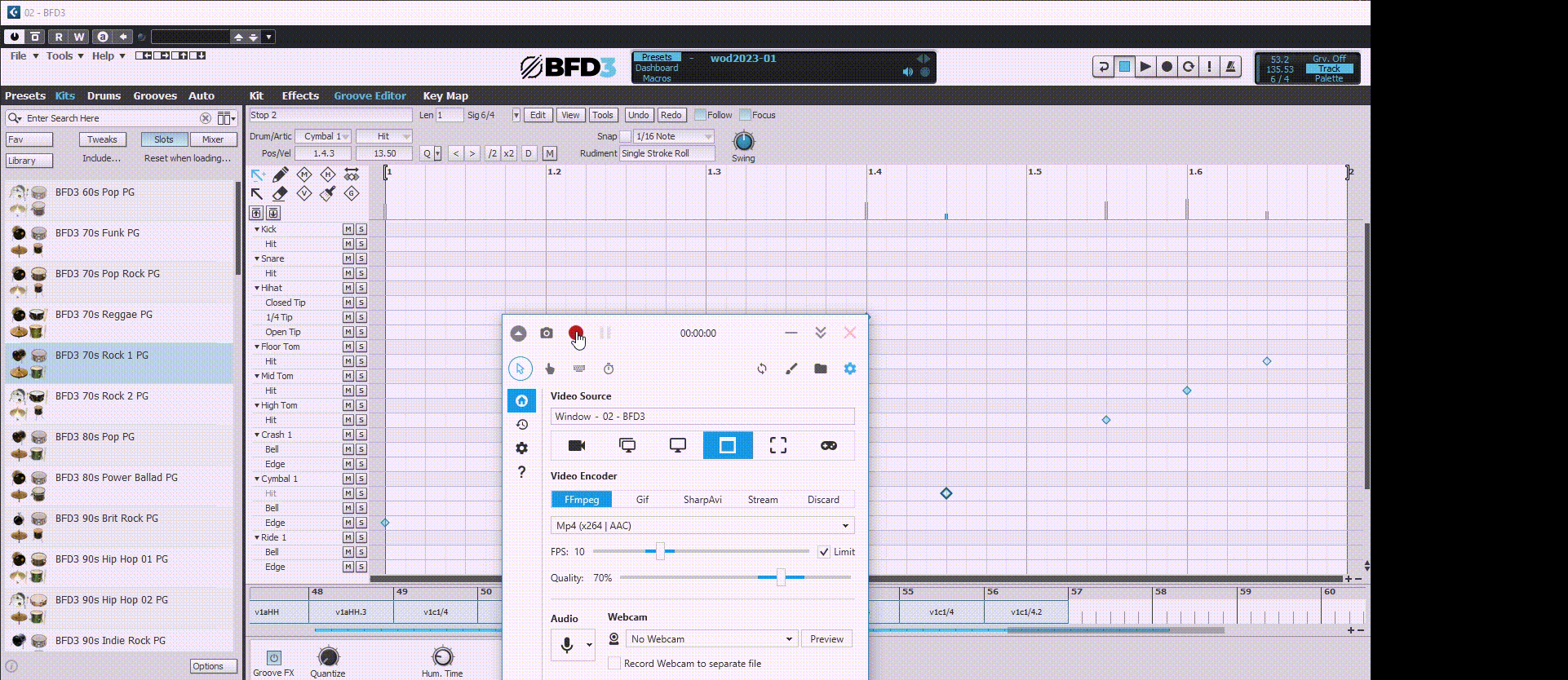 v3.4.5 build 28 gen