I'm getting the following error when trying to run the BFD 8 Bit Kit installer:
""BDF 8 Bit Kit Installer" is damaged and can't be opened. You should move it to the bin"
or sometimes just
"The application can't be opened":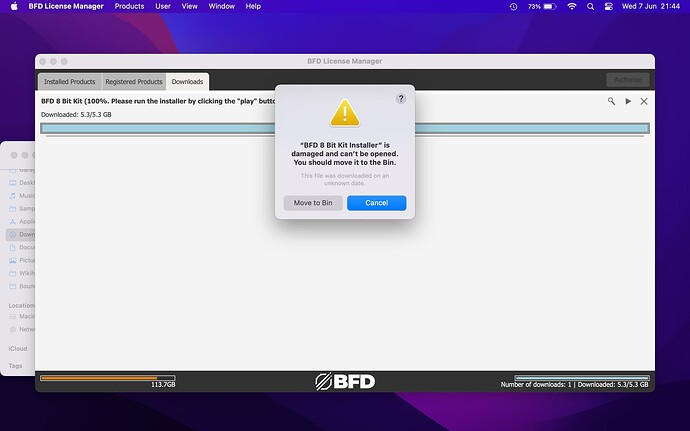 My internet is fine and the download always goes smoothly (have done it three times now…), but upon completion running it never works.
InMusic chat support told me they've successfully tested the installer on multiple systems on their end, so it's probably that I'm low on disk space, pointing out that my disk space indicator in the bottom-left corner of LM is in the red.
But the 8 Bit Kit is apparently only around 14 GB for a full install so I don't understand why 113.7 GB is not enough, plus my mac says I still have 345 GB available overall.
Anyone else run into this?